Get an instant rental and sales valuation for your property
Get your FREE Hometrack Valuation Report worth £19.95 now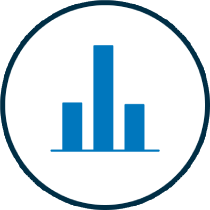 Expert property advice – completely free
Don't forget to book a free appointment with your local Whitegates expert. They'll be able to give you the latest advice from the government on selling and letting property during the Covid-19 outbreak, as well as provide you with details on current local market conditions.
Find your local property experts
Whitegates has thousands of available properties to let and for sale throughout England, so we're sure we can find the right property for you at the right price.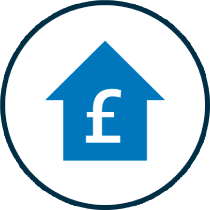 Book a FREE home valuation appointment
One of our experienced local agents will carry out a detailed valuation of your home. Book your appointment today!
Bradford - Estate and Letting Agents
Since opening in 1979 we've helped thousands of customers like you buy, sell, let and rent property in Bradford and the surrounding area.
How did we get to where we are today? We describe Whitegates Bradford with three key words: Professional, Knowledgeable and Trustworthy. Our team of 12 incredible staff gets those traits across and we're proud to be serving the local property market.
We deal primarily with BD1 all the way through to BD18 properties, so you can be sure to find something anywhere in the city.
If you're on the lookout to move in the near future, why not visit the office, give us a call or drop us an email? We'll be delighted to help you find your next dream home.

Christmas Opening Hours - By appointment only
Friday 24th December 2021 9.00am - 1.00pm
Saturday 25th December 2021 Closed

Monday 27th December 2021 Closed
Tuesday 28th December 2021 Closed
Wednesday 29th December 2021 10.00am - 4.00pm
Thursday 30th December 2021 10.00am - 4.00pm
Friday 31st January 2021 10.00am - 1.00pm
Saturday 1st January 2022 Closed

Monday 3rd January 2022 Closed
Tuesday 4th January 2022 Normal Opening Hours

---
Opening hours
–

Monday

–

Tuesday

–

Wednesday

–

Thursday

–

Friday

–

Saturday
65 Darley Street
Bradford
West Yorkshire
BD1 3HN
Call 01274 306611
"Service excellent so far. Before renting with them, I looked at multiple properties with Whitegates and every time they were eager to help. I'd like to thank Terry for offering excellent and honest advice on the locations I looked at, and Katie B for ensuring any queries were answered and that my time with Whitegates has been a smooth experience."
"Pleasure to deal with, been dealing with James and he's been very professional from the beginning and done a great job of selling our property. I highly recommend it to the other people as we used a few agents and I wish we dealt with Whitegates from right the beginning. Thank you very much for all your help. Irina and Darren"
"There seem to be an awful lot of sharks in the property management/letting business, so I have been extra grateful to have found Whitegates. I am an absent landlord so really need to trust my agent. Whitegates has been absolutely trustworthy, efficient, friendly, helpful and it is a pleasure to do business with them. What a relief! Thank you all."
"Ian, Sam and their team have handled the management of four of my properties since 2004. They are professional, courteous, hard working and have only ever sought to provide the best service possible for me and my tenants. Even when handling disputes they treat both sides with respect and seek a fair outcome. There have been occassions when they have gone so much further than the extra mile, for example, when dealing with legal matters or a block insurance issue. I'd have no hesitation in recommending them to anyone thinking of working with a letting agent. I think some of the reviews posted are from people who either haven't worked with them or are simply out to make mischief."
"Never had a problem, anyou issues with the flat have normally been resolved within the week of reporting them. Lovely friendly staff and very helpful over the phone"
"Well it's not yet been two months since collecting the keys but for my first renting experience it's been great so far! The friendliness and transparency of the staff is 10/10. Not had any major concerns with my move in so far. Though I will admit, there could have been a bit more prepared information for my move in, such as entrance codes and accessing parking instructions. Despite my mild frustration during this, I at least got to meet some of thr current tenants there and share some laughter with my friends and family on the parking access, so not really a complaint but just mere feedback. I love my property and whitegates provided a great service for me to contact about utility bill plans and broadband packages, known as Tenant shop. Great partnership there guys. It is early days but I trust in this agency for there communication, problem-solving skills and informative guidance to keep me a happy tenant during my contract with them. Very excited for the rest of my stay here."
"I am a contractor for Whitegates covering Boiler Repairs and Landlord Gas Safety Inspections. I work with many other estate agents, but Whitegates are one of the most efficient in terms of keeping up-to date with Landlord Gas Checks and authorising Boiler Repair work so that tenants are not left without heating & hot water. The staff are very polite and professional. Keep it up!"
"Been a tenant with BRADFORD Whitegates for coming on 2 years now. Can't praise them enough after the tripe I've had to put up with from previous Estate Agents. Any problems with the apartment get fixed within days, and any other kinds of issues are dealt with professionally with the tenants best interests in mind. Would 100% recommend using their services. Cheers guys."
"Great success selling my property, first seen bought. Both my buyer and myself supper happy, would reccomend. And thank you to James for keeping me posted on how things were going."
"Did an excellent job of selling my late Mother's property which sold quicker than I anticipated at a price I expected given the state of the market and its location in Bradford. Kept me up to date and offered good advice. Rates were transparent with nothing hidden (although like all estate agents, lowers ones would have been welcomed). Good job guys. Thanks."
Meet your local property team
Ian Hind
Director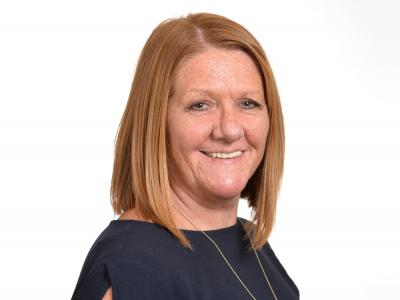 Samantha Gregory
Office Manager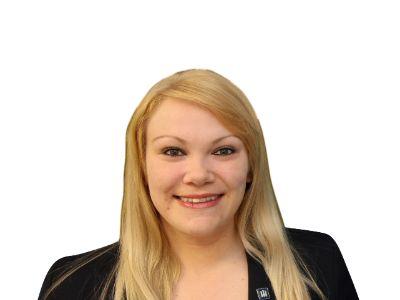 Annabel Myers
Accounts and Administration Assistant
Jade Brown
Lettings Administrator
Karen Ahmed
Sales and Lettings Executive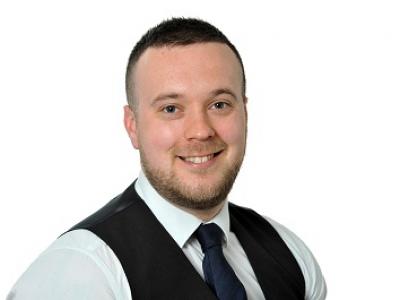 James Broadbent
Sales and Lettings Executive
Terry Radcliffe
Accompanied Viewing Assistant