Lending to buy-to-let landlords soared last month, with the latest figures revealing that buy-to-let investors borrowed £7.1bn, up 87% month-on-month and 163% year-on-year.


The data from the Council of Mortgage Lenders (CML) reveal that gross buy-to-let lending was at its highest quarterly level by volume since the third quarter of 2007, with a total of 45,000 loans issued to landlords, up 88% compared to February and up 142% compared to March 2015.

David Whittaker (below), managing director of Mortgages for Business, described March as "an electric month for buy-to-let".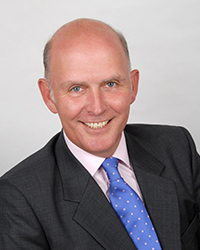 He commented: "The speed at which property investors were completing before the introduction of the stamp duty surcharge propelled borrowing in this sector to practically unheard of growth on both an annual and monthly basis. For many landlords, thousands of pounds were at stake, injecting the market with considerable dynamism. It wasn't just March which was exceptional - the first quarter as a whole was strong as landlords reacted to Mr Osborne's changes.

"The dust will begin to settle in this part of the mortgage market through the second quarter of the year. Landlords have a new status quo and it's not just the additional stamp duty that needs to be factored into their financial planning - investment strategies will also have to take into account upcoming tax relief restrictions plus increased income cover ratios from many lenders."

Homeowners

Lending to homeowners also increased to £13.8bn in March, up 59% month-on-month and 60% year-on-year. They took out 69,800 loans, up 45% on February and 38% on March 2015.

The majority of the rise was down to home movers although first-time buyer transactions also increased sharply.

Home movers

Home movers borrowed £9.3bn, up 75% on February and 82% compared to a year ago. This totalled 41,700 loans, up 60% month-on-month and 58% on March 2015.

First-time buyers

First-time buyers borrowed £4.5bn, up 32% on February and 29% on March last year. This totalled 28,100 loans, up 28% month-on-month and 17% year-on-year.

Remortgages

Remortgage activity remained relatively stable at £4.7bn, down 2% on February but up 7% compared to a year ago. This came to 28,000 loans, down 2% compared to the previous month but up 0.4% year-on-year.

Paul Smee (pictured), director general of the CML, commented: "Activity was distorted in March due to a rush to beat the introduction of changes to stamp duty on second properties in April, alongside the seasonal uptick in activity before Easter.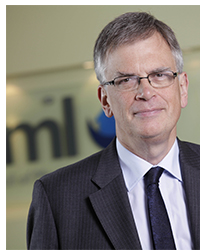 "While the increases are substantial, these supercharged levels of activity are likely to be temporary and will fall back over the summer months."


Article courtesy of Landlord Today | Sign up for Landlord Today newsletter | Get this news on YOUR site!