Area Guide: Newark
Everything you need to know about living in Newark
One of several English towns to share its name with an illustrious city across the Atlantic Ocean, Newark couldn't be more different to its New Jersey namesake. More quaint market town than big east coast city, Newark's detailed history includes the death of King John in the town's castle in 1216 and three sieges during the English Civil War. Nowadays, the town is popular with property hunters looking for good schools and strong links to the rest of the East Midlands and beyond. In this Newark guide, we'll tell you everything you need to know about the market town, including the best areas to live and how much it costs to buy a property. We'll also highlight Newark's best schools, pubs and restaurants, and reveal the area's superb transport links.
Where is Newark
Newark sits halfway between the cities of Nottingham and Lincoln, with the town of Mansfield to the north west and Grantham to the south east. The town is located on the River Trent and is also known by the name 'Newark-on-Trent'.
---
What county is Newark in?
Newark is in the county of Nottinghamshire and is part of the Newark and Sherwood district.
---
Is Newark a nice place to live?
Newark was named among the 25 best places to live in the UK in a 2020 survey. And it's easy to see why…
Property prices remain below the UK national average, yet commuter links in Newark are strong and the town boasts superb schools. Newark also sits between the Peak District National Park and Lincolnshire Wolds Area of Outstanding Natural Beauty, meaning lots of lovely open, green space right on the doorstep.
Best places to live in Newark
As well as Newark itself, the town is surrounded by a host of other great towns and villages.
---
Newark town centre
Newark is home to a large number of Victorian properties and other period homes dating from the 18th century in town centre areas like Millgate. The town's cobbled market square, town hall and, of course, Newark Castle mean living in the centre really gives you the best of what Newark has to offer.
---
Southwell
The Minster town of Southwell sits around 10 miles west of Newark, with both towns separated by the River Trent. Famed for its Minster and for Bramley apples, Southwell offers real variety for homebuyers with everything from flats and apartments to character cottages and sprawling detached houses.
---
Caunton
A few miles north west of Newark, Caunton is a classic English village and offers buyers a genuine dose of rural tranquillity. St Andrew's Church sits proudly in the middle of the village, which is home to some vast new-build properties alongside character cottages and traditional houses.
---
Sutton on Trent
Just off the A1 to the north of Newark, Sutton on Trent sits on the west bank of the river. A larger village than Caunton, Sutton on Trent is an ideal choice for those buyers who want a taste of village life but need the amenities of a town.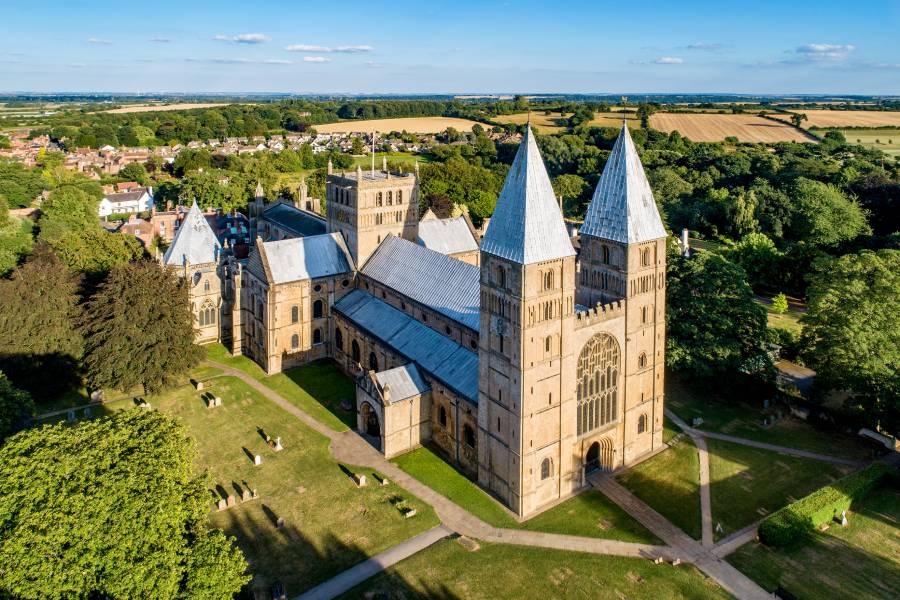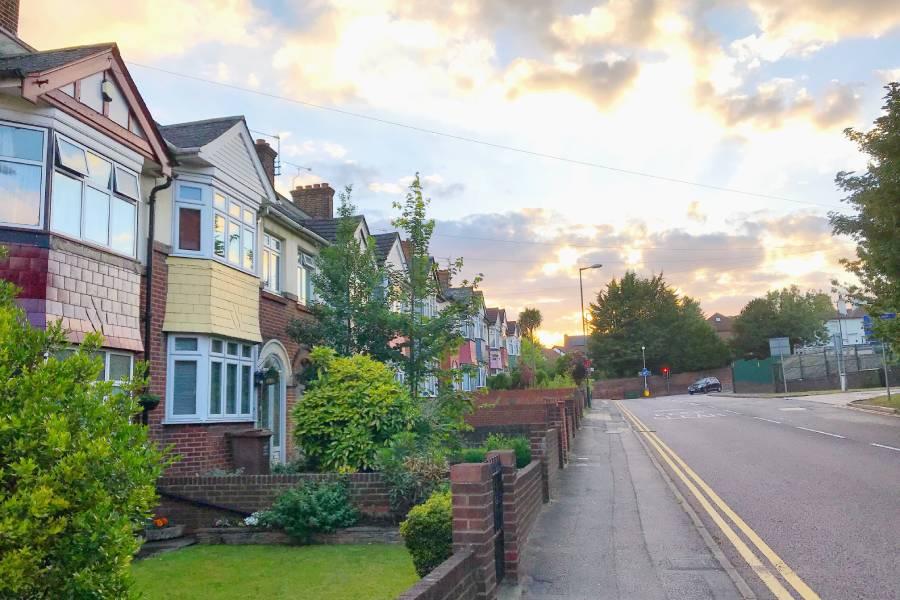 Property for sale in Newark: What you'll find
As a market town that has grown and developed through the centuries, you'll find a great mix of properties when searching to rent or buy in Newark. The town centre is home to the best period homes, with Victorian and Georgian houses lining the streets.
In areas like Balderton, meanwhile, you'll find more modern post-war homes as well as some high-quality new-build developments south of the town centre and villages like Fernwood.
---
Is it expensive to live in Newark?
The average price of a property in Newark in the year to May 2021 was £222,552, according to Dataloft Inform – lower than the UK national average of £250,772.
Property prices in Newark grew by a huge 13.5% in the year to May 2021, compared with 8.1% growth in the North West as a whole and 8.5% growth in England and Wales.
Average costs by property type in Newark:
• Detached house: £335,979
• Semi-detached house: £176,791
• Terraced house: £147,132
• Flat / apartment: £119,056
---
How much you'll pay in council tax
Newark council tax charges are divided up by parish, with band A properties paying around £1,400* per year. Common Band C and D properties, meanwhile, cost between £1,800* and £2,200* per year, while the most expensive Band H homes costing in excess of £4,000*.
*For year April 2021 to March 2022. Prices from newark-sherwooddc.gov.uk.
---
Rental prices in Newark
The average monthly rent for a property in Newark is £624*, which is an 11% rise on the previous year. Rental properties in Newark are evenly split between flats, terraced houses and semi-detached homes, with only 14% being detached houses.
Around 40% of tenants in Newark are aged between 18 and 29. Solid yields are available for buy-to-let investors, meanwhile. A flat in Newark, for example, commands an average monthly rent of £520 and a purchase price of £119,000 – meaning an average rental yield of 5.2%.
*Prices from Dataloft Inform, May 2021.
Schools in Newark
Newark is home to two 'Outstanding'-rated primary schools within five miles of the town centre. Those are:
• Barnby Road Academy Primary and Nursery School
• Chuter Ede Primary School
Further afield, the Minster town of Southwell, nine miles west of Newark has three further 'Outstanding' primaries in Minster School, Lowe's Wong Infant School and Holy Trinity CofE Infant School. In the villages surrounding Newark, meanwhile, there are a host of 'Good'-rated primary schools, including:
• Coddington CofE Primary
• Winthorpe Primary
The Newark Academy and Magnus Church of England Academy are Newark's 'Good'-rated secondary schools, with Minster School in Southwell also rated 'Good'. And with Newark close to Sleaford and Grantham, parents also have the option of superb grammar schools in both Lincolnshire towns.
---
Newark transport links
One of Newark's biggest draws for property hunters is its transport links across the East Midlands and the wider UK. On the roads, the city of Leicester is just 45 minutes away via the A46, while Nottingham is 39 minutes away using the same route.
The A46 also runs north to Lincoln, which is a 35-minute journey. Direct trains from Newark Castle to Nottingham take less than an hour, meanwhile, while services to Leicester arrive in around 70 minutes. Services from Newark North Gate station to King's Cross in London take one hour 20 minutes, meaning the capital is well within commuting distance.
Newark is also well-placed for domestic and international flights from East Midlands Airport (26 miles), Nottingham Airport (15 miles) and Doncaster Sheffield Airport (29 miles).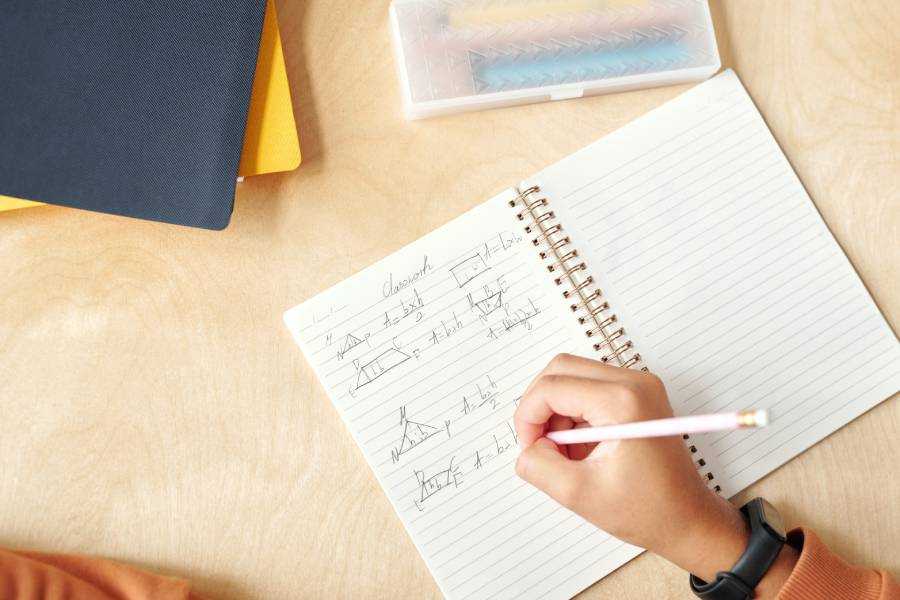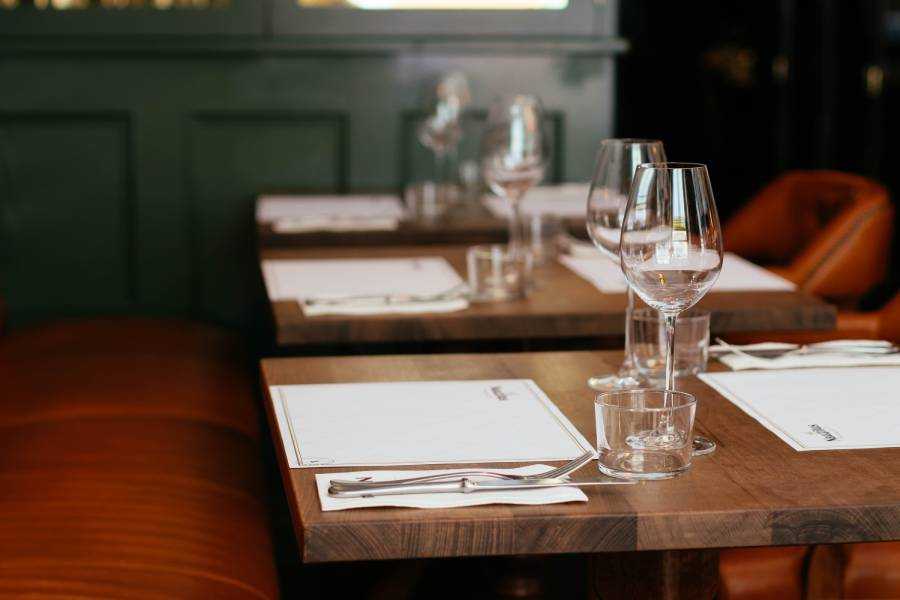 Five of the best pubs

For a reasonably small market town, Newark certainly isn't short of great pubs. Here are five of the best…
1. The Prince Rupert: Located between Newark Castle and Market Square, the building that houses the Prince Rupert has been standing proudly in Newark since 1452. Now one of the town's most popular pubs, the Prince Rupert serves great gastro dishes alongside a wide selection of beers, wines and spirits.
2. The Castle Barge: This is a venue that brings new meaning to the phrase 'watering hole'. The Castle Barge is Newark's famed floating pub, moored on the River Trent in the shadow of Newark Castle. Serving traditional pub food and drink, the venue has been under the same ownership since 1980.
3. Oscar's Inn: Dubbed a 'traditional pub in the heart of town', Oscar's Inn makes good on its promise. Serving craft beers and ales alongside its signature pizzas, the venue is also known for its live music.
4. The Riverside: One of the Newark area's newest pubs, The Riverside is located in Farndon, just down the A46 from Newark town centre. The venue opened its doors in 2010 and over the past decade has grown its reputation for comfort and quality food and drink in modern surroundings.
5. The Lord Nelson: Located in Winthorpe, the Lord Nelson is a traditional village pub in a Grade II listed building dating back to the 1800s. The venue is best known for its Victorian-walled garden, as well as traditional pub food served in a great, peaceful setting.
---
Five of the best restaurants
Whether you're looking for a quick bite, or some of the finest dishes in Nottinghamshire, Newark has something for everyone…
1. Taylor's Fine Dining: Run by father and son chefs Steve and Rhys Taylor, Taylor's Fine Dining is one of Newark's most popular restaurants. Seating just 28 covers in Newark town centre, diners have the option of a six-course chef's table experience or a traditional a-la-carte offering.
2. Caffrello Vietnam House: Based on London Road in Newark town centre, Caffrello Vietnam House offers traditional Vietnamese dishes. The venue has built up a strong reputation for outstanding customer service alongside its popular Vietnamese-inspired menu.
3. Pastability: In six years, Pastability owners Franco and Xavier claim to have served up more than 60,000 lasagnes. Based on the venue's strong Google reviews, it's easy to see how as Pastability's popularity continues to grow in Newark.
4. The Everest Inn: Located next to the Trent in Newark town centre, the Everest Inn is famed for its Indian and Nepalese curries. The venue also offers a takeaway service alongside a dine-in option in modern surroundings.
5. Piano: Based in Southwell, around nine miles west of Newark, Piano is well worth the additional miles. Opened in 2007 in a stunning Georgian townhouse, Piano serves up classic Italian dishes alongside an extensive wine list.
Things to do in Newark
Newark is best known for Newark Castle, which sits spectacularly on the banks of the River Trent and is a real journey into the town's rich history. Entry to the castle grounds is free, where you can find out more about the legend of King John and the castle's role in the English Civil War of the mid-1600s.
For lovers of British aviation history, Newark Air Museum is well worth a visit – not least to see the legendary Vulcan aircraft. The museum also holds a large number of specialist events throughout the year.
For shoppers, Newark's Georgian market square is the place to be, with a host of independent shops and boutiques to explore. The Buttermarket shopping centre, meanwhile, is home to a number of shops and restaurants.