Area Guide: Wolverhampton
Everything you need to know about living in Wolverhampton
Wolverhampton offers buyers and renters a diverse, rich and eclectic mix of cultures – and also great properties for families and young professionals. In this guide, we'll showcase the very best of the Wolverhampton area, from the cost of properties in the area, to transport links, schools, pubs and restaurants.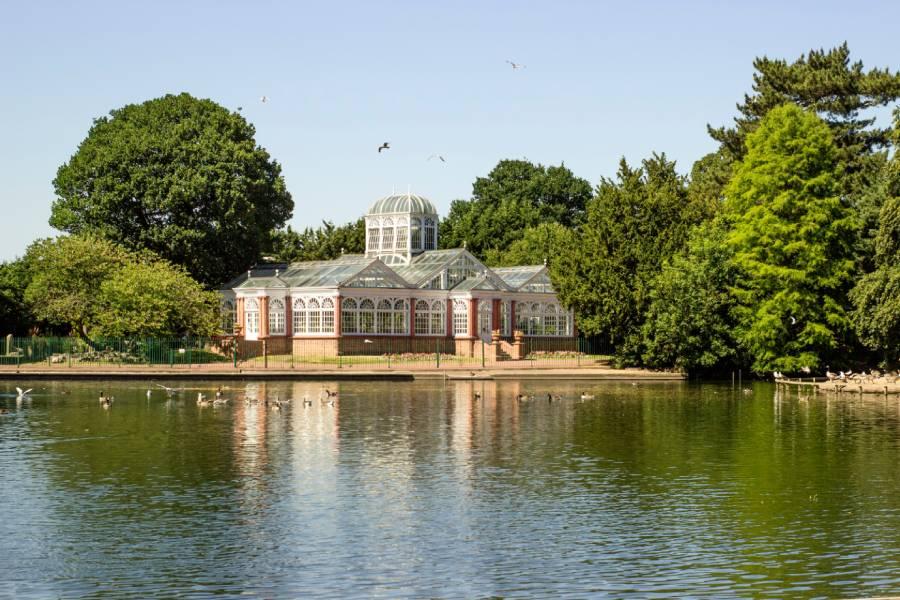 Where is Wolverhampton?
Wolverhampton is located in the West Midlands, to the North West of Birmingham and flanked by the counties of Shropshire and Staffordshire.
---
Is Wolverhampton a city or a town?
Wolverhampton was given city status in 2000, having grown from its humble beginnings as a West Midlands market town. It became one of three 'Millennium Cities' alongside Inverness and Brighton & Hove.
---
What is Wolverhampton famous for?

Wolverhampton is best known for its role in the Industrial Revolution as a hub for coal mining, steel production and vehicle manufacturing.
---
Is Wolverhampton a good place to live?
Wolverhampton was named the best place to live in the UK, according to a survey by Provident in 2020.
The city was ranked highest for all categories in the survey, which included how welcoming the city is, how friendly residents are, how polite residents are, safety, upkeep of the area, trust, happiness and gossip.
Where to live in Wolverhampton
Wolverhampton is home to a number of great suburbs, which provide easy access to the city and to the surrounding Shropshire and Staffordshire countryside.
Great options for buyers and renters include Compton, Tettenhall, Finchfield and Merridale.
---
Is Wolverhampton expensive?
According to Numbeo, Wolverhampton is 15% cheaper than London without factoring in rental prices. But with rent, on average, 67% cheaper than the capital, Wolverhampton is considerably less expensive.
---
Property prices in Wolverhampton
Property to buy in Wolverhampton is substantially less expensive than in other major UK cities. On average, properties in Wolverhampton in the 12 months to April 2021 cost £180,456 – compared with the UK's national average property price of £251,500.
Average costs by property type in Wolverhampton:
Detached house: £304,745
Semi-detached house: £168,642
Terraced house: £138,851
Flat / apartment: £93,529
---
How much you'll pay in council tax
A Band A property in Wolverhampton can expect to pay just over £1,300 a year* in council tax. B and C and D properties will pay between £1,783 and £2,006*, while the most expensive Band H homes will pay just over £4,000*.
* Data from wolverhampton.gov.uk.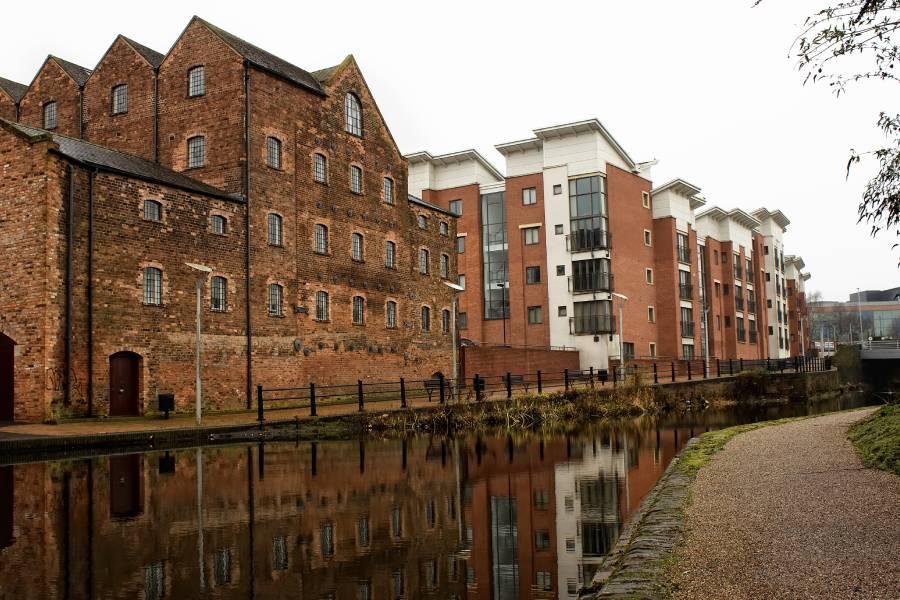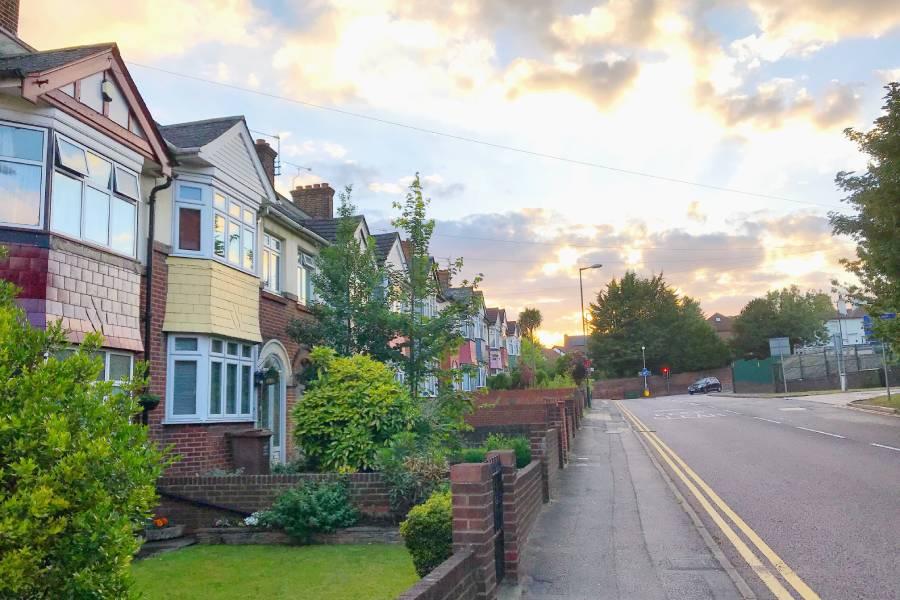 Property for sale in Wolverhampton: What you'll find
Just over 41% of properties sold in Wolverhampton in the 12 months to April 2021 were semi-detached houses. Flats in the city, meanwhile, accounted for only 8% of all sales.
Family homes in Wolverhampton and the surrounding suburbs include a healthy number of period properties, mainly from the Victorian era in areas like Goldthorn Park and the village of Tettenhall just outside the city.
Wednesfield, to the north east, is home to more modern post-war semi-detached homes, while great new-build properties from the past five years are available in the town of Bilston, three miles from the city centre.
---
Property to rent in Wolverhampton
Rental property in Wolverhampton includes everything from period houses, more modern homes and new developments of city centre flats that are popular with commuting professionals.
---
Rental prices in Wolverhampton
The average monthly rent in Wolverhampton was £652 per month* in April 2021 – a 5% increase on the previous year.
---
Is Wolverhampton a good place to invest in property?
Wolverhampton offers superb options for property investors, with high tenant demand and strong potential yields. The average price of a flat in Wolverhampton was £93,529 in April 2021, with average monthly rents for flats and apartments at £539.
Based on those average figures, landlords would be looking at a very healthy yield of around 6.9%.
Schools and further education in Wolverhampton
Families moving to Wolverhampton have some great options for schools, with no fewer than 23 'Outstanding'-rated primary schools within five miles of the city centre. Those carrying Ofsted's 'Outstanding' rating include:
• Woden Primary
• St Michael's CofE Primary
• East Park Academy
• Spring Vale Primary
• Whitegreave Primary
• Hill Avenue Academy
• St Bartholomew's CofE Primary
• Elston Hall Primary
• Holy Trinity Catholic Primary
At secondary school level, Wolverhampton Girls' High School, Heath Park and Moseley Park are all rated 'Outstanding'. A further 26 secondary schools are rated 'Good' within five miles of the city centre. Wolverhampton is also home to around 24,000 students who study at the city's university.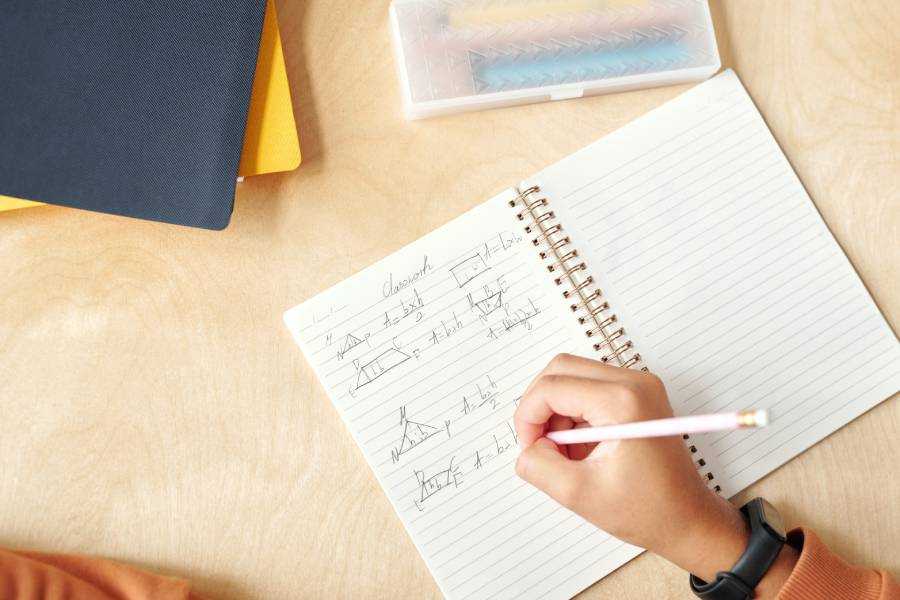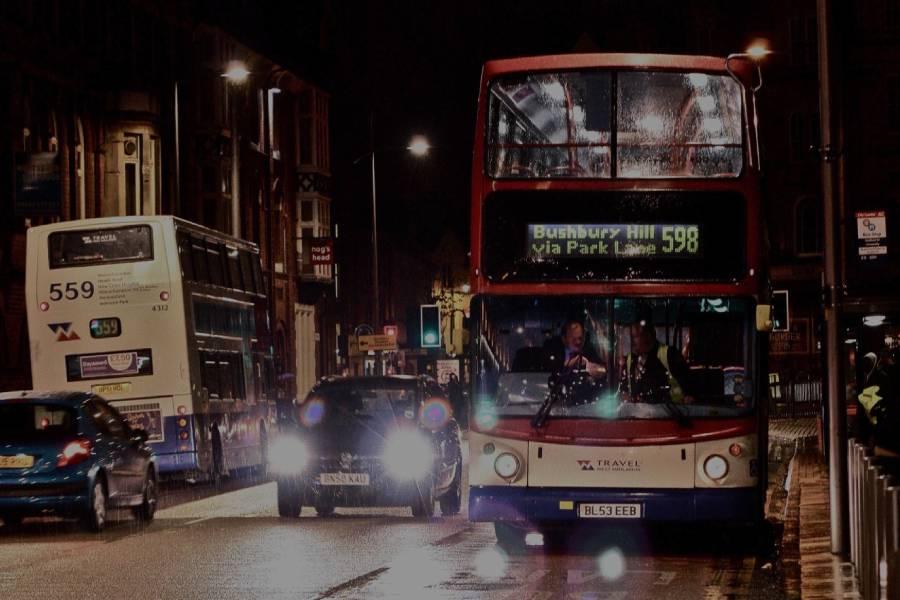 Getting around Wolverhampton
Wolverhampton is ideally located, with plenty of great transport links around the West Midlands and beyond. Train services from Wolverhampton station run directly to Birmingham, London, Oxford, Manchester and Liverpool.
Trains to Birmingham New Street take just 17 minutes, with services to London arriving at Euston in 90 minutes, Manchester Piccadilly in 80 minutes and Liverpool Lime Street in just over an hour.
On the roads, the M6 motorway to the North West and south to Birmingham runs to the east of the city, while the M5 to the south of Wolverhampton provides access to the South West. The A4150 is Wolverhampton's main ring road.
For flights, Birmingham International Airport is 26 miles away by road, or a 37-minute journey by rail.
---
How far is Wolverhampton from Birmingham?
Wolverhampton is just under 17 miles from Birmingham by road, via the M6 motorway.
---
How far is Wolverhampton from London?
Wolverhampton is just under 130 miles from London by road via the M6 and M1 motorways.
Wolverhampton's best restaurants and pubs
Wolverhampton's food and drink scene offers everything you would expect from a major city, with some superb restaurants and a great variety of pubs and bars.
---
Five of the best pubs in Wolverhampton
1. The Hogshead Wolverhampton: The Hogshead is located right in the heart of the city centre and is one of Wolverhampton's most popular venues. Serving a whole host of craft ales and more than 70 craft gins, the Hogshead also delivers on the food front, too, and has a substantial vegan menu.
2. The George Wallis: The George Wallis can be found on Victoria Street in the city centre and is a great option for an evening meal or a few weekend drinks alongside Friday and Saturday night DJs. The pub also caters for sport lovers, with all the action on a range of plasma screens.
3. The Barley Mow: The Barley Mow can be found to the south of the city centre, close to Penn Common. It's an intimate, country-style pub with low ceilings, great food and a wide selection of beers if you're looking for a drink at a quieter pace than the city centre.
4. Oddfellows: Located in Compton, to the west of the city centre, Oddfellows is a pub that places hearty food at the heart of what it does. The drinks offering is great, too, though and the venue's beer garden is perfect for a meal in the sunshine.
5. The Fieldhouse: Family-run for more than 30 years, The Fieldhouse in Wightwick, to the west of Wolverhampton, offers a great traditional pub menu and a wide selection of beers and spirits.
---
Five of the best restaurants in Wolverhampton
1. Hamiltons: Hamiltons is part of the A Park View Hotel close to West Park in the city centre. It's also one of Wolverhampton's most renowned eateries, serving classic British dishes like roasted lamb rump and duo of pork, alongside some upgraded bar classics.
2. Indigo: Wolverhampton is home to a number of superb Indian restaurants – and Indigo is among the most popular. Located in Upper Penn, Indigo's speciality is tandoori cooking, so expect classic curries packed full of flavour and spice.
3. Made in Thai: You're in Wolverhampton city centre, but if you want to feel as if you've been transported to Bangkok, Made in Thai is a must visit. As well as its traditional Thai décor, the restaurant serves classic dishes and platters perfect for sharing.
4. The Cowshed: Located in the village of Pattingham to the west of Wolverhampton city centre, The Cowshed is the place to go for local produce cooked in a great setting. The restaurant is actually on a working dairy farm, so expect classic British dishes alongside an extensive wine list.
5. Fiume: Fiume can be found in Compton, to the west of the city, and is a family-run Italian eatery packed with passion and great food. Owners Carla and Stefano hail from Sardinia, so the restaurant's classic dishes have a real southern Italian influence.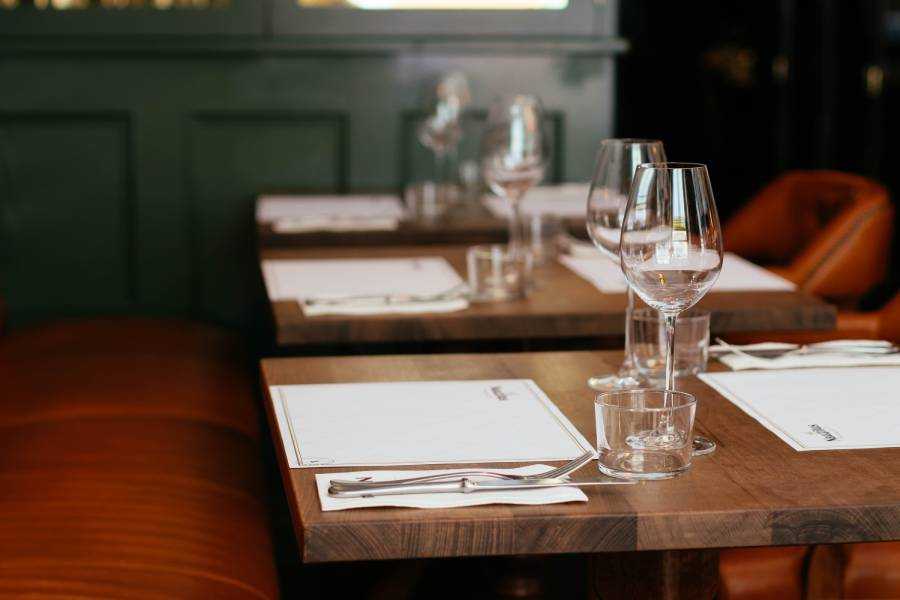 Things to do in Wolverhampton
A taste of Wolverhampton's history is on display at Wightwick Manor, a stunning Victorian manor house previously owned by the Mander family. Just three miles west of the city, Wightwick Manor also showcases a range of art collected by the Mander family and has more than 15 acres of woodland and gardens to explore.
For a fun day out with the children, meanwhile, head to Wild Zoological Park 10 miles west of Wolverhampton in Bobbington. The park is home to incredible animals from across the globe, including a huge array of reptiles.
The Royal Air Force Museum at Cosford, between Wolverhampton and Telford, is also well worth a visit to learn more about the history of the RAF through a huge number of collections and exhibitions. West Park in the city centre, meanwhile, is a tranquil, open green space stretching over 43 acres, with boating lake and play area for the children.
And if sport is your thing, take in a game at Premier League football club Wolverhampton Wanderers' Molineux home located in the middle of the city, or visit Monmore Green Stadium, to the south east of the city centre, which features Premiership speedway racing with the Wolverhampton Wolves.