One of the toughest things to achieve when you're renting a property is making it feel like 'home'.
By making decorative changes to a rental property, you could be putting your deposit at risk, too.
In this guide, however, we'll reveal some of the things you may be able to do to add personality to your rental property without losing your deposit…
Can you decorate while renting?
While some landlords may be happy for a tenant to decorate their rental property, others are less likely to allow any permanent changes.
"Making changes to your rental property could mean your landlord has grounds to deduct money from your deposit, so it's important to fully understand what you can and can't do," says Whitegates' Managing Director Rob Smith.
"Your tenancy agreement should state what's allowed and what isn't, but if you're unsure, always ask your letting agent or landlord before doing anything that could jeopardise your deposit.
"Asking your landlord for permission to make decorative changes is always the right approach.
"That way, the worst that can happen is they say 'no', but they may be prepared to allow you to paint, for example, as long as they have approval on the colour scheme, or you agree to return the property to its original state before you leave."
Can I put pictures up in a rented house?
Your tenancy agreement should state whether you're able to hang pictures in your rental property.
"Most landlords will allow tenants to hang pictures, so long as any damage to walls, such as nail or screw holes, are made good at the end of the tenancy," says Rob.
"If the tenancy agreement doesn't shed any light on whether this is permitted, always speak to your landlord or letting agent to ask for consent and get that consent in writing, so there's no dispute when it comes to your deposit."
How do you personalise a rental property?
There are a whole host of things you may be able to do that will add some personality to your rental property while also ensuring you keep hold of your deposit: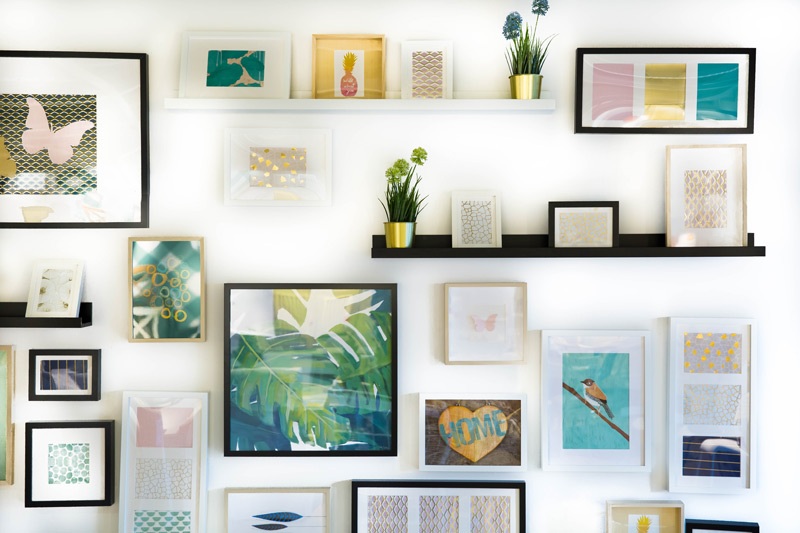 1. Hang wall art and pictures with hanging kits
Hanging kits, such as Command Strips, are a great solution for hanging pictures and art without damaging walls.
"One of the best ways to make a rental property feel like home is by adding pictures of family and friends, or your favourite art," says Rob.
"Using hanging kits is a great way to do this without causing damage to walls and having to repair them before you move out."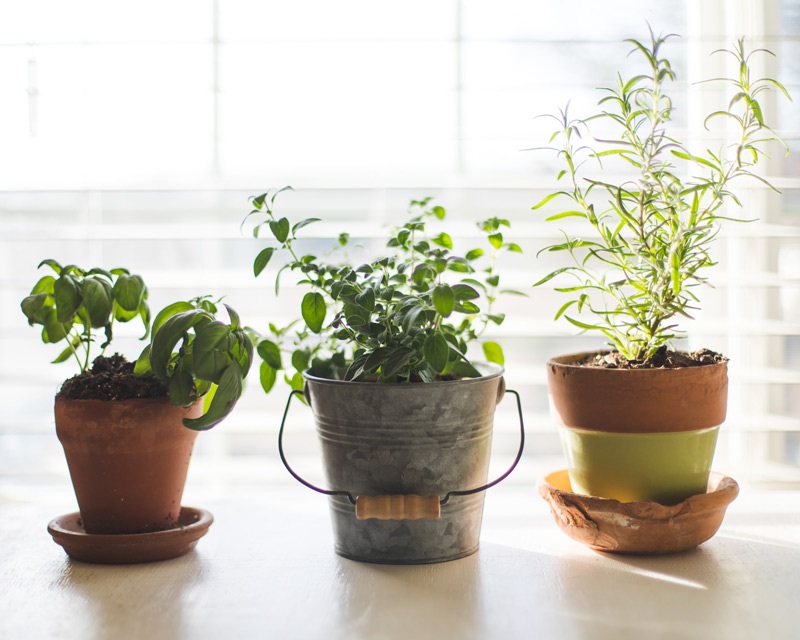 2. Add personality with house plants
House plants not only add colour and texture to a rental property, but they also have excellent health benefits, too.
And because they're a removable object, they pose no risk to your deposit.
"House plants have excellent air purifying abilities, or you could even grow an indoor herb garden and use what you grow to cook up a storm," says Rob.
"There's a real sense of warmth and homeliness that comes from house plants, but make sure you take good care of them, so they thrive throughout your tenancy."
3. Use soft furnishings to brighten up your space
If you're renting an unfurnished property, it can be easier to make it feel more like yours simply by having your own things there with you.
If the items supplied by your landlord aren't to your taste, try adding some soft furnishings to bring them to life.
"It's amazing what a few cushions or a coloured throw can do to a brown sofa that lacks personality," says Rob.
"It's important, though, to make sure you look after your landlord's items throughout your tenancy agreement and only add items that won't cause damage."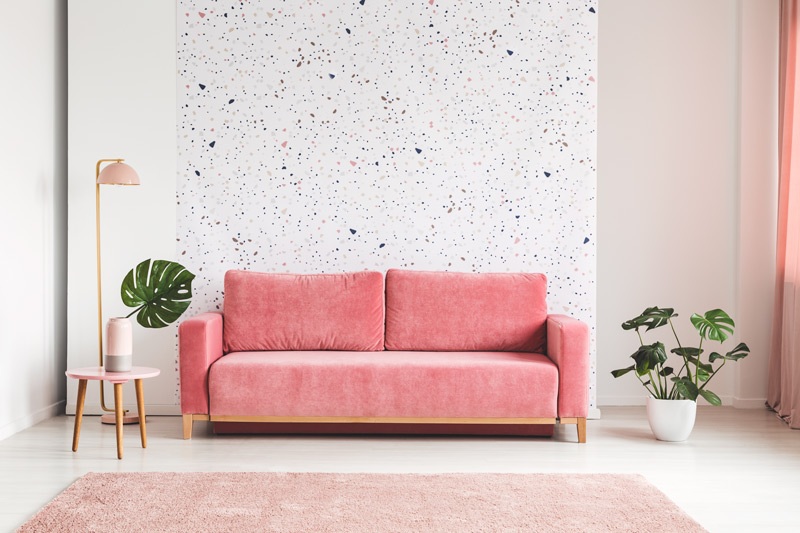 4. Try removable wallpaper
Removable wallpaper that simply peels off at the end of your tenancy is an excellent alternative to paint and could mean you can add some colour to your rental property walls while also protecting your deposit.
"Removable wallpaper is a relatively new concept," says Rob, "so I'd always advise that you ask your landlord's permission before putting it up just in case things don't go to plan and it does leave marks or pull the paint off a wall when you take it down."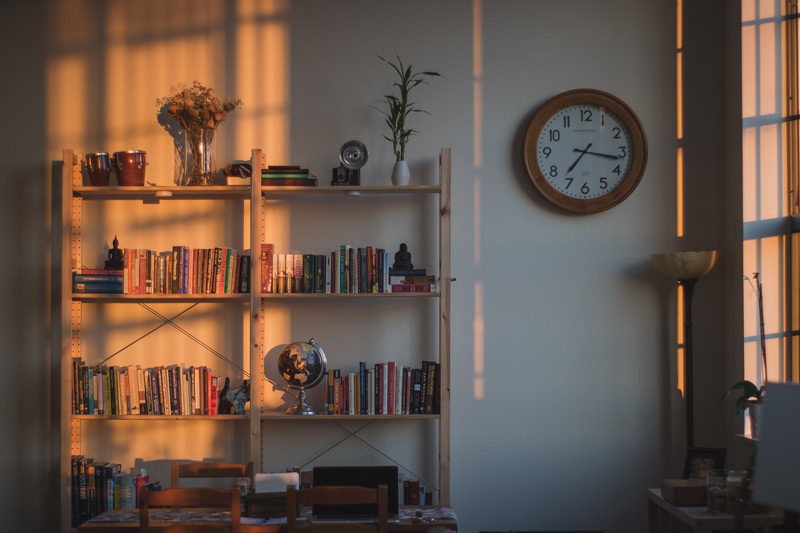 5. Add storage and style
If your rental property lacks storage as well as style, try to solve both problems with freestanding items you can take with you when your tenancy expires.
"Freestanding shelves are superb for boosting your rental property's storage capability while also adding some personality," says Rob.
"Always be careful when constructing flatpack items, though, so you don't cause any damage to flooring or walls that could affect your deposit."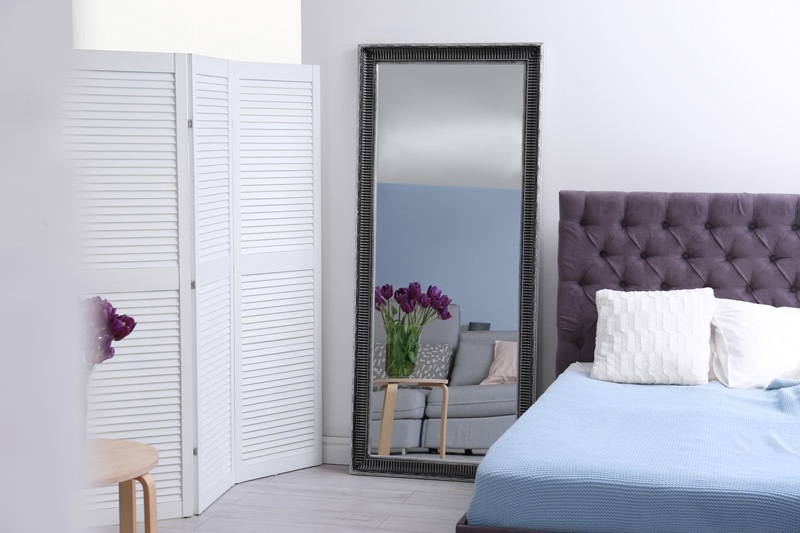 6. Use freestanding mirrors and art
If your tenancy agreement clearly forbids hanging anything on the walls of your rental property, or your wall art or mirrors are too heavy for hanging kits like Command Strips, fear not…
"Freestanding mirrors are hugely popular and very much on trend," says Rob, "so propping one up against your bedroom or living room wall is a great way to add a feeling of space as well as style.
"It's not always necessary to hang art on a wall, either – place it on the floor up against a unit or sideboard, or use an easel to display your favourite piece."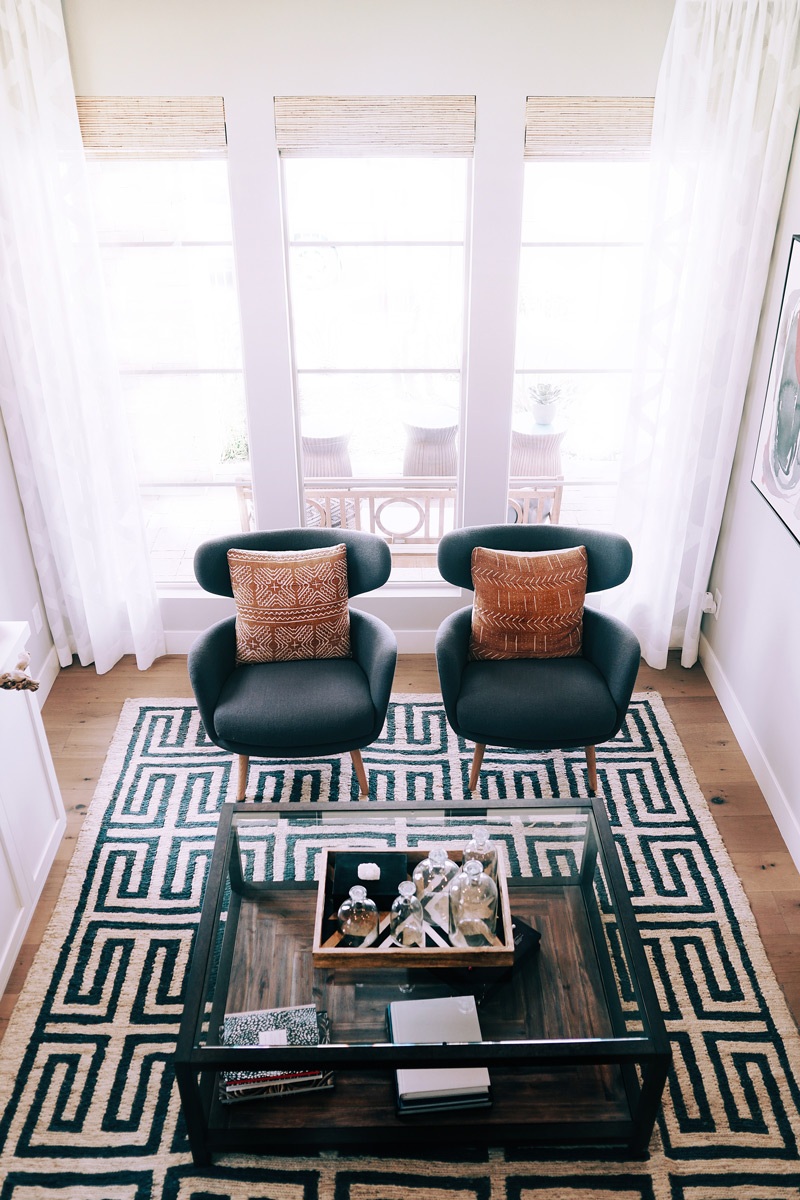 7. Add texture with rugs
Rental property carpets and flooring can be susceptible to more wear and tear than your average home.
So, if you're keen to cover up any worn carpets or marked laminate flooring, layer up some rugs.
"Rugs not only add texture and disguise flooring that's seen better days, but they can also make a property feel warmer and more homely," says Rob.
"Spreading rugs around could also help protect the floors from further wear and tear – something your landlord is bound to be grateful for when it comes to the end of your tenancy."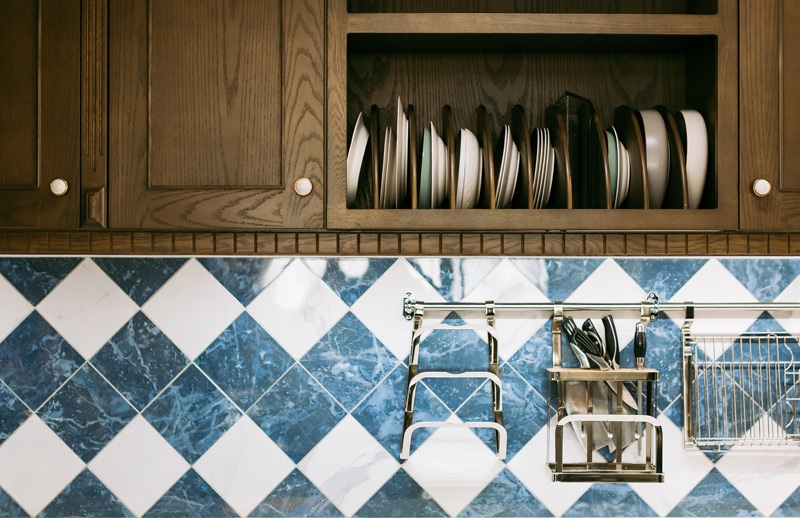 8. Change the door handles on kitchen cupboards
One of the best ways to give older kitchen units a stylish lift is by changing the handles – something you may be able to do at your rental property.
"As with many things, it's always best to ask your landlord's permission before you remove the existing handles," says Rob.
"If they are happy for you to change them, keep them somewhere safe so you can re-attach them at the end of your tenancy.
"And, of course, be careful not to cause any damage when removing and screwing in your new handles."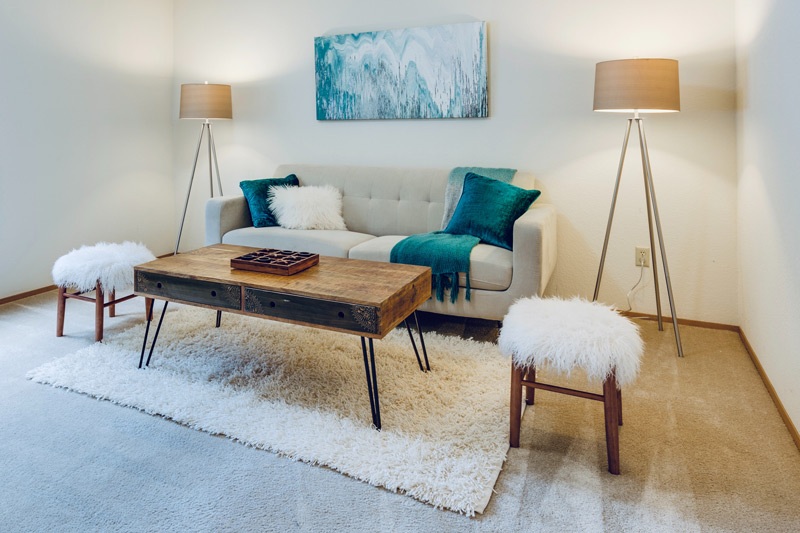 9. Invest in different lighting
Lighting can really bring a property to life – especially if your rental home is lacking natural light.
"Try adding some additional lamps in corners of darker rooms," says Rob.
"You could also change the property's lightbulbs for softer or harder light, depending on what works best, but check your tenancy agreement before you do and ask your landlord if you're unsure if this is allowed.
"Many landlords will be more than happy for you to change light bulbs, but if they're using energy efficiency lighting, they may request that you do the same."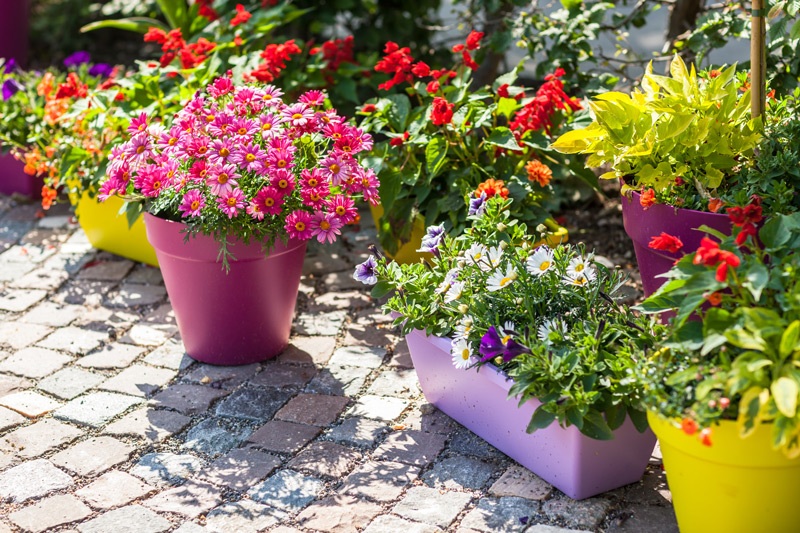 10. Make the outdoor space inviting
One of the spaces where you can make a real impact without risking your deposit is your rental property's garden or outdoor space.
Add some potted plants for additional colour and texture or ask your landlord if they'd mind you planting some bedding plants.
"Your tenancy agreement may state your obligations when it comes to the property's outdoor space," says Rob.
"It's likely you'll be expected to keep it maintained and in good order, such as mowing the lawn, but it's possible to add some personality to the space, too, if your landlord is happy for you take control."
Further reading…